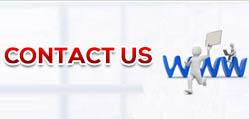 Phone:0773-5850657
Fax:0773-5814532
Service:Miss.Yu
Mobile:Mr. Qin 18977333475
E-mail:5803731@163.com
Address:High-tech Zone Guilin, Guangxi, China Yi Feng South Road on the 16th
GMTI-7500IV control panel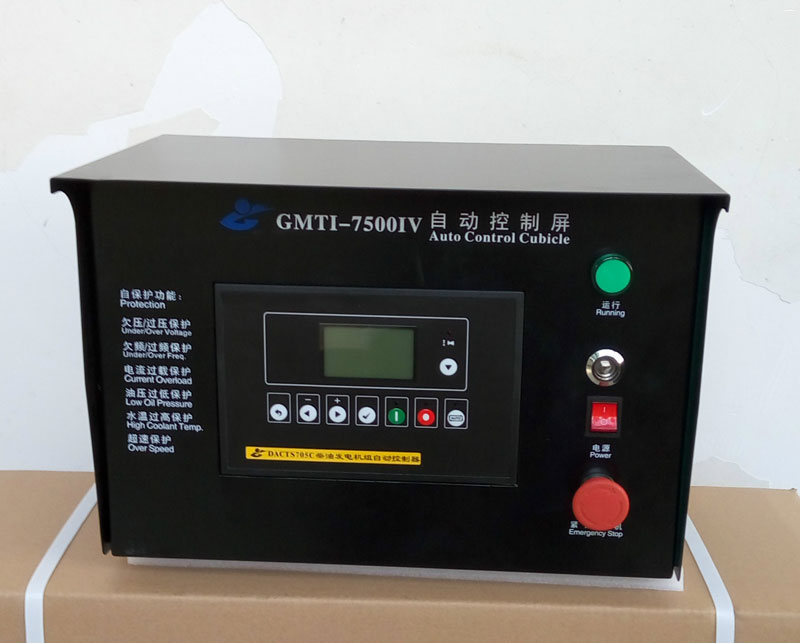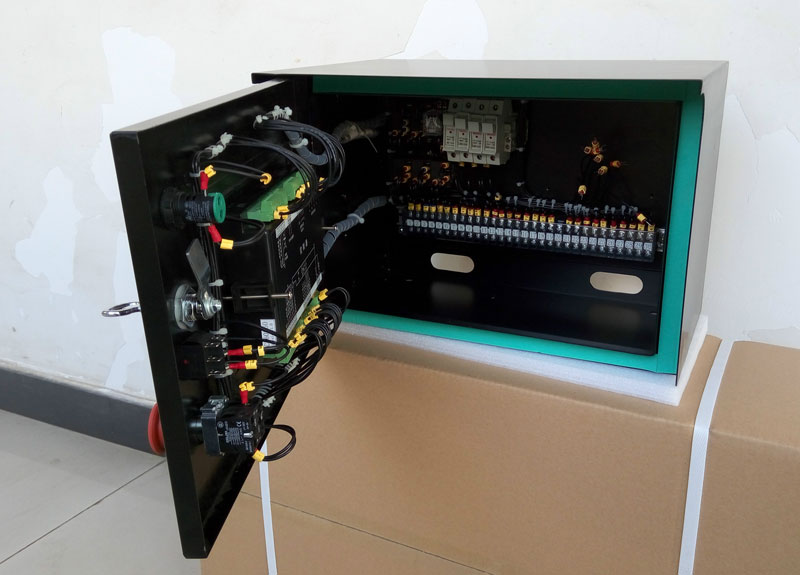 The automatic control panel of gmti-7500iv oil machine has the automatic functions required by standby power supply. The control panel takes the DACTS705C oiler automatic control module as the central controller to monitor and control the working condition of the oiler in real time and realize the automatic start and stop function of the diesel generator. The control panel can automatically control the transfer of load between the mains power supply and the oil machine power supply to avoid the load power supply discontinuity.
2. Performance characteristics
Using microprocessor chip, keyboard programming.
Automatically control the start and stop of oil machine.
RS485 communication function to achieve remote monitoring.
In case of emergency, manual emergency stop.
Fault stop protection function, automatic detection of over voltage, under voltage, over current, low oil pressure, high water temperature, emergency stop, overspeed, frequency overlimit, failure to start and other faults.
Low battery voltage, charge failure, over current, low oil pressure, high water temperature warning function.
Can customize the switch quantity input, relay output.
Automatically record the running time of oil machine.
Compact structure, stable performance.


3. Technical parameters
Working voltage: DC 24V
Operating temperature: -20℃ ~ 60℃
Test AC voltage range: 0 ~ 500V AC
Detection AC current range: 0 ~ 5A AC
Exterior dimensions: 440 X 300 X 278.5mm (width, height and thickness).
Installation size: 337 X 133.5 mm (width and height), diameter of installation hole: 9 mm.