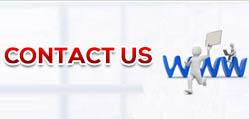 Phone:0773-5850657
Fax:0773-5814532
Service:Miss.Yu
Mobile:Mr. Qin 18977333475
E-mail:5803731@163.com
Address:High-tech Zone Guilin, Guangxi, China Yi Feng South Road on the 16th
GM82009 series module
GM82009
Fast scanning tunable laser light source module
Summary
GM82009 is an optional C, L, C+L band tunable laser light source module, with fast wavelength, continuous scanning function. GM82009 module is compact, equipped with a single 3.3V power supply socket and USB communication socket, which can be easily integrated into a variety of optical fiber testing, communication systems inside.

GM82009 tunable laser light source module is mainly used for the application of high precision optical fiber sensor, wavelength division multiplexing (DWDM) optical element, arrayed waveguide grating (AWG) element, planar optical waveguide (PLC) components, optical amplifier (EDFA) and measurement and application of fiber optics, usually of small size, high performance, economical and practical.

Appl

ication
Optical fiber sensor measurement.
Measurement of WDM, AWG, PLC components.
Polarization mode dispersion (PMD) and polarization insertion loss (PDL) measurements.
Optical fiber optics, communication optics laboratory research and development, measurement and application.

User inter

face descriptio

n
Power interface
An external 3.3V DC power supply is supplied to the light source module.
USB interface
Connect USB communication cable and establish communication with PC.
Synchronous output port
SMA connector. During the scanning of the light source module, the synchronous output port outputs the trigger pulse signal.
Laser status lamp
The output state of the laser is indicated. When the laser has output, the red light of the laser indicator is always bright, and the laser stops outputting
When the indicator goes out.

When the instrument is just started, the laser indicator flashes, indicating that the instrument is being initialized, and the time is about 1 minutes.
When the initialization is complete, the indicator goes out.



Optical output interface
FC/PC connector interface for laser signal output.
Product specification
Model

GM82009C

GM82009L

GM82009CL

Wavelength range

1525.00 to 1566.00 nm

1566.00 to 1610.00 nm

1525.00 to 1610.00 nm

Output optical power

>= 13 dBm

>= 10 dBm

>= 7 dBm

Wavelength resolution

1.0 pm

Absolute wavelength accuracy

+/- 10 pm, tpy. < 5 pm

Relative wavelength accuracy

+/- 5 pm, Typ. +/- 2 pm

Wavelength repeatability

+/- 2 pm, typ. +/- 1 pm

Wavelength stability

<= +/-2 pm (

Typical values of 24 hours at normal temperature

)

Tuning speed

<= 2 ms per step

Power stability

DB 0.05 + / - 1 hours. The typical value of + / - 0.1 dB, 24 hours

Power repeatability

+/- 0.05 dB

Power linearity

+/- 0.3 dB

Power wavelength flatness

Typical value of 0.3 dB, maximum value of 0.5 dB

Sub mode rejection rate

>= 45 dB

Optical signal to noise ratio

< -135 dB

Typical value

Optical output interface

PM, FC/PC

Connector

communication interface

USB, RS232

(

Optional

)

Trigger output port

SMA

Power supply

3.3 V;3 A

Outline size

40 mm

H,150 mmW,170 mmD

weight

0.5 kg
UC INSTRUMENTSTechnical support and service
UC INSTRUMENTS provides our customers with high performance, high quality, low price measuring instruments and testing systems. Our powerful technical resources can help you select and correctly use the appropriate products of our company to meet your application needs. Each instrument we sell has global warranty service, providing a factory warranty of at least 12 months.
Our promise
All measuring instruments and testing systems of UC INSTRUMENTS are in line with the functions and performance specifications described in their data. Once you choose UC INSTRUMENTS products, we will provide you with qualified products and product operation and use method. For the use of special functions, we provide basic measurement assistance.