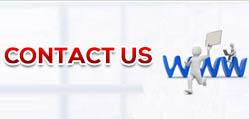 Phone:0773-5850657
Fax:0773-5814532
Service:Miss.Yu
Mobile:Mr. Qin 18977333475
E-mail:5803731@163.com
Address:High-tech Zone Guilin, Guangxi, China Yi Feng South Road on the 16th
GM82011P8-PC-V8
Date:2017-02-22 Click:2881
GM82011P8-PC-V eight channel optical power meter
Product specification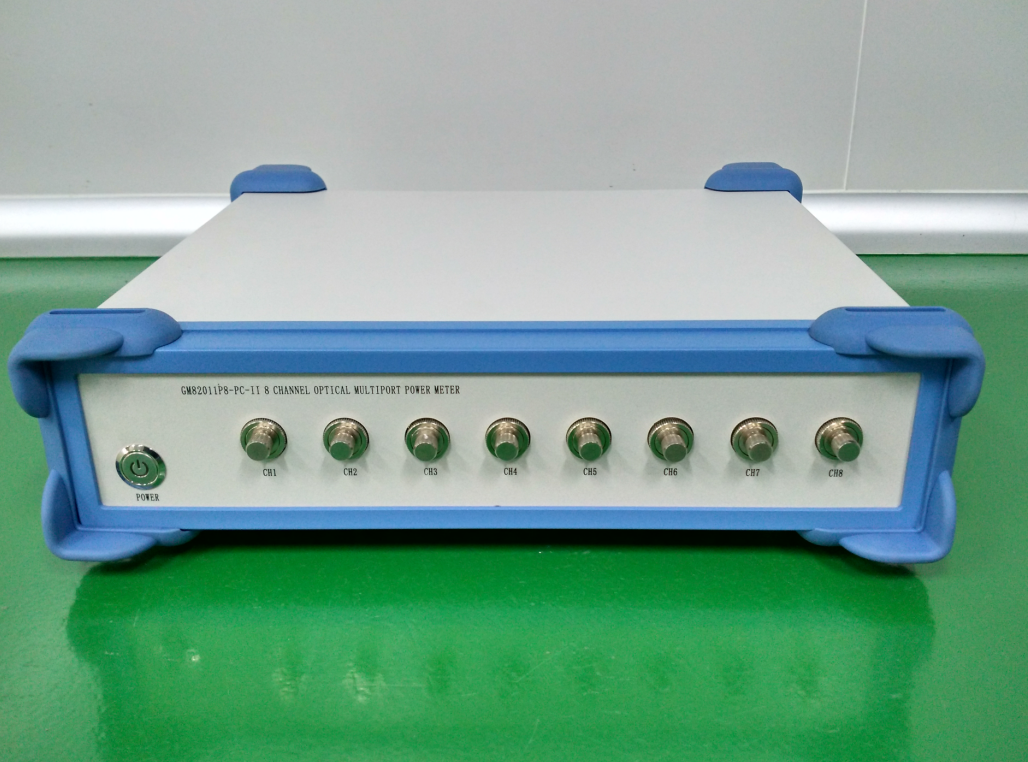 Summary
GM82011P8 channel optical power meter is an instrument controlled by PC for power measurement of all multi port passive devices. It can also test multiple single port devices at the same time. The instrument is mainly used for precision multi channel wave division multiplexing DWDM component test, multiplexer, PON splitter, wavelength selective switch (WSS), reconfigurable optical differential multiplexer ROADM, optical waveguide grating array element AWG and planar waveguide PLC components and modules, and other commonly used multi port optical measurement and optical fiber application. The system can extend the integrated tunable laser source, optical attenuator and polarization controller to form a high performance passive device and module automatic test system platform.
Performance
High precision, wide dynamic power range
The speed of data acquisition and transmission to computer is fast
Multi channel power meter simultaneous measurement function
Compact structure
Connect to the computer through the USB/ Ethernet interface
affordable

Application
Measurements of PLC, AWG, WSS, ROADM multiport devices and modules
Application of fiber grating sensor
Measurement of polarization film dispersion PMD and polarization dependent loss PDL
It can be integrated into a passive optical fiber measurement system
Technical specification
Product model

GM82011P8_V

Channel number

8 channel

Working wavelength

850 ~ 1700 nm

Power measurement range

+ 3 ~ -80 dBm

Average sampling time

0.001 mS ~ 1000 mS

dynamic range

PM range -57 dBm

-37 dBm

-17 dBm

+3 dBm

Typ. >23dB

Typ. >23dB

Typ. >23dB

Typ. >23dB

Noise(15000个data point)

PM range -57 dBm

-37 dBm

-17 dBm

+3 dBm




Average sampling time 1uS 50uS

Typ.. <0.05dB <0.03dB

Typ.. <0.04dB <0.02dB

Typ.. <0.03dB <0.01dB

Typ. <0.03dB <0.007dB

Application fiber type

Standard SM and MM up to 62.5 um core size

Absolute accuracy

+/- 4% (1200 nm ~ 1610 nm)

Relative accuracy

< 0.02 dB Typical

Power linearity

<= +/- 0.06 dB (1200 nm ~ 1610 nm, + 0~ -60 dBm)

Return loss

> 40 dB

working temperature

0~ +40℃

Storage temperature

-30~+80℃

Calibration cycle

2 years

Power supply

100 - 240 v ac + 10%, 50 to 60 hz, 100's max.

Display interface

PC display interface

communication interface

USB

humidity

<95% R.H. from 0°C to +45°C

Outline size

Standard 1.5U chassis

weight

10.0 lbs
Application software interface
UC INSTRUMENTSTechnical support and service
UC INSTRUMENTS provides our customers with high performance, high quality, low price measuring instruments and testing systems. Our powerful technical resources can help you select and correctly use the appropriate products of our company to meet your application needs. Each instrument we sell has global warranty service, providing a factory warranty of at least 12 months.
Our promise
All measuring instruments and testing systems of UC INSTRUMENTS are in line with the functions and performance specifications described in their data. Once you choose UC INSTRUMENTS products, we will provide you with qualified products and product operation and use method. For the use of special functions, we provide basic measurement assistance.