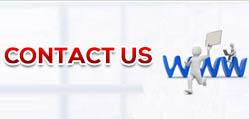 Phone:0773-5850657
Fax:0773-5814532
Service:Miss.Yu
Mobile:Mr. Qin 18977333475
E-mail:5803731@163.com
Address:High-tech Zone Guilin, Guangxi, China Yi Feng South Road on the 16th
DACTS704D controller
Date:2017-02-22 Click:1833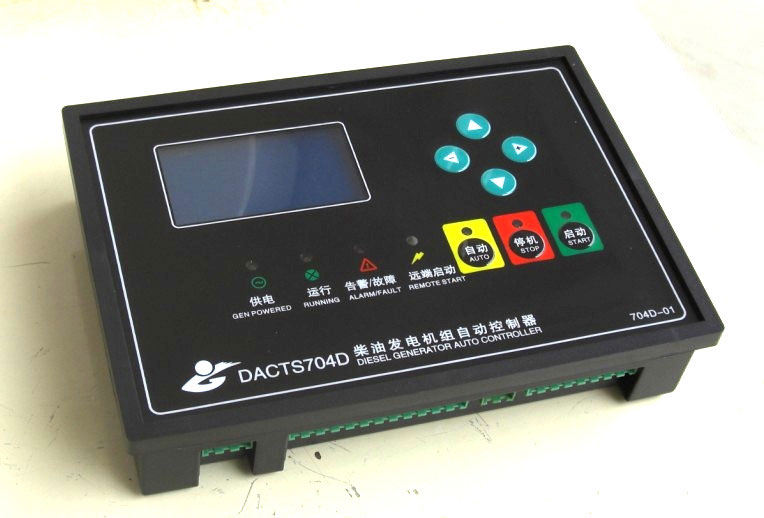 The DACTS704D monitors the engine, indicating the operational status and fault conditions, shutting down the engine automatically and giving a true first up fault condition of an engine failure by a COMMON ALARM LAMP. The LCD display indicates the fault. The user also has the facility to view the system operating parameters via the LCD display.
FEATURES
l True RMS Volts, Current and Power monitoring
l Automatic start and stop the diesel
l Six configurable inputs
l Six configurable outputs
l Failure shutdown protection function
l One configurable sensor curve
l Save at most 32 failure records
l Chinese and English display languages
l Fully configurable via PC software
l Front panel editor
l LCD and LED alarm indication
l Configurable timers and alarms
l RS232 communication interface
l RS485 communication interface
l A robust plastic case designed for front panel mounting houses the module. Connections are via locking plug and sockets.
l Security levels - PC software has password system to control access to PC software features.
SPECIFICATION
Dc supply
Continuous voltage rating: 8 to 36V DC
Alternator inputs
AC input: 25 - 620V (L-L); 15 - 360V (L-N)
Relay outputs
Start & Fuel : 16A / 30V DC at supply voltage
Configurable 1-5: 5A / 30V DC at supply voltage
Configurable 6: 3A / 30V DC at supply voltage
Dimensions
Overall: 206mm(W)X 146mm(H)X 44mm(D)
Panel cut-out: 196mm(L)X 136mm(W)
The module provides engine and electrical metering facilities via the wide screen LCD display with the following instrumentation displays, accessed via the up push-button:
| | |
| --- | --- |
| Generator volts L1,L2,L3 | Energy |
| Generator volts L1-L2,L2-L3,L3-L1 | Battery volts |
| Load current L1,L2,L3 | Coolant temperature |
| Generator frequency Hz | Oil Pressure |
| Engine Speed RPM | Fuel level |
| Generator active power | Oil temperature |
| Generator apparent power | Runtime |
| Power factor | Start number |