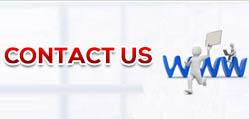 Phone:0773-5850657
Fax:0773-5814532
Service:Miss.Yu
Mobile:Mr. Qin 18977333475
E-mail:5803731@163.com
Address:High-tech Zone Guilin, Guangxi, China Yi Feng South Road on the 16th
GM2011
Date:2017-02-22 Click:2167
The contents are intended for quick guidance and supplement supplement to the user who is using GM2000Ccontroller.
Please read the standard manual for more details.
GM2000C controller has four variants as shown
Note1:GM2011C/GM2012Cwith RS485 interface,GM2011/GM2012 without RS485 interface.
Note2: GM2011C/GM2012C is taken as an example to describe in this manual.
1 KEY FUNCTION DESCRIPTION
| | | |
| --- | --- | --- |
| | Stop/ Reset | Can stop generator under mode of Manual/Auto; Can reset shutdown alarm;press this key at least 3 seconds to test panel indicators are OK or not (lamp test); During stopping process, press this again can stop generator immediately. |
| | Start | Start genset under Manual or Auto mode. |
| | Manual | Pressing this key will setthe the module as Module mode. |
| | Auto | Pressing this key will setthe the module as Auto mode. |
| | Running with load | controller is under manual testing mode. Under this mode, genset will run with load automatic when gens are normal. (GM2011Cwithout). |
| | Set/ Confirm | Enters into Set menu after pressing this, and can shift ursor to confirm. |
| | Page up/increase | Screen scroll;Shift cursor and increase values. |
| | Page Down/Decrease | Screen scroll;Shift cursor and decrease values. |
2 PARAMETER EDITING
1.Parameter Setting
2.Information
3.Language
After controller powered on ,press
to enter the parameters setting menu item as shown:
1) press
key to enter the menu interface after controller started,choose 1. (See Fig1
Fig1);
2) press
key to enter parameter confinguration password confirm interface(See Fig2);
When 1234 is input,part of the parameter can be set;when 0318 is input,all the Fig2
parameter can be set;
3) press
or
key to increase or decrease values;press
key to shift bit and confirm setting;
4) If password is correct,enter into parameter interface; press
or
key to choose parameter items;press
key to
Enter into current parameter setting memu;
5) If parameter within the range,the setting can be saved in internal FLASH of controller. If out of range,it can't
be saved.
Note:Pressing
key at any time can exit the editor and return to main menu.